Already Booked your Wedding with Dave?
If you've already requested Dave to DJ your wedding, there are some associated forms to fill out to tell us more about your event. You may download the forms at the bottom of this page, or fill out the forms online by clicking the button below:
Wedding DJ Packages
We provide comprehensive entertainment for your very special day. We have everything you need to provide an excellent experience for all of your guests. You should know the person that DJ's your wedding, and they should have a proven track record of great gigs, tons of exposure and a lot of experience. That's why you should trust someone that has been in business for almost 40 years! Dave Michaels is a prominent DJ, Actor and Radio Personality in Blackwood. Dave & his company, DMO Productions, have been providing incredible event experiences to thousands of people throughout New Jersey & Pennsylvania since 1979.
What to Expect!
✔ Dave will be dressed accordingly, performing in a tuxedo.
✔ A professional bi-amp sound system will be provided (better sound quality, not too loud).
✔ A professional lighting system to add ambiance and color to the room.
✔ Dave Michaels will MC the entire affair including: Introductions, Cake, Bouquet & Garter,
as well as Motivate your guests to join in on the celebration!
✔ A music library containing over 40,000 songs including Big Band music, standards like
Sinatra, Nat King Cole & Tony Bennet, DooWop, Motown, the 70's, 80's,90's,Country, Latin and Today's Top Hits.
✔ Dave uses wireless microphones & always brings backup equipment, the show must go on!
✔ 6 dozen Party Props, things like: Boas, Hats, Maracas, Light-up Rings, Beads and more.
Are we a good fit for your wedding? If so, let us know!
Click the button below to be directed to our contact page.
Dave Michaels
DJ, Actor, Radio Personality & Owner of DMO Productions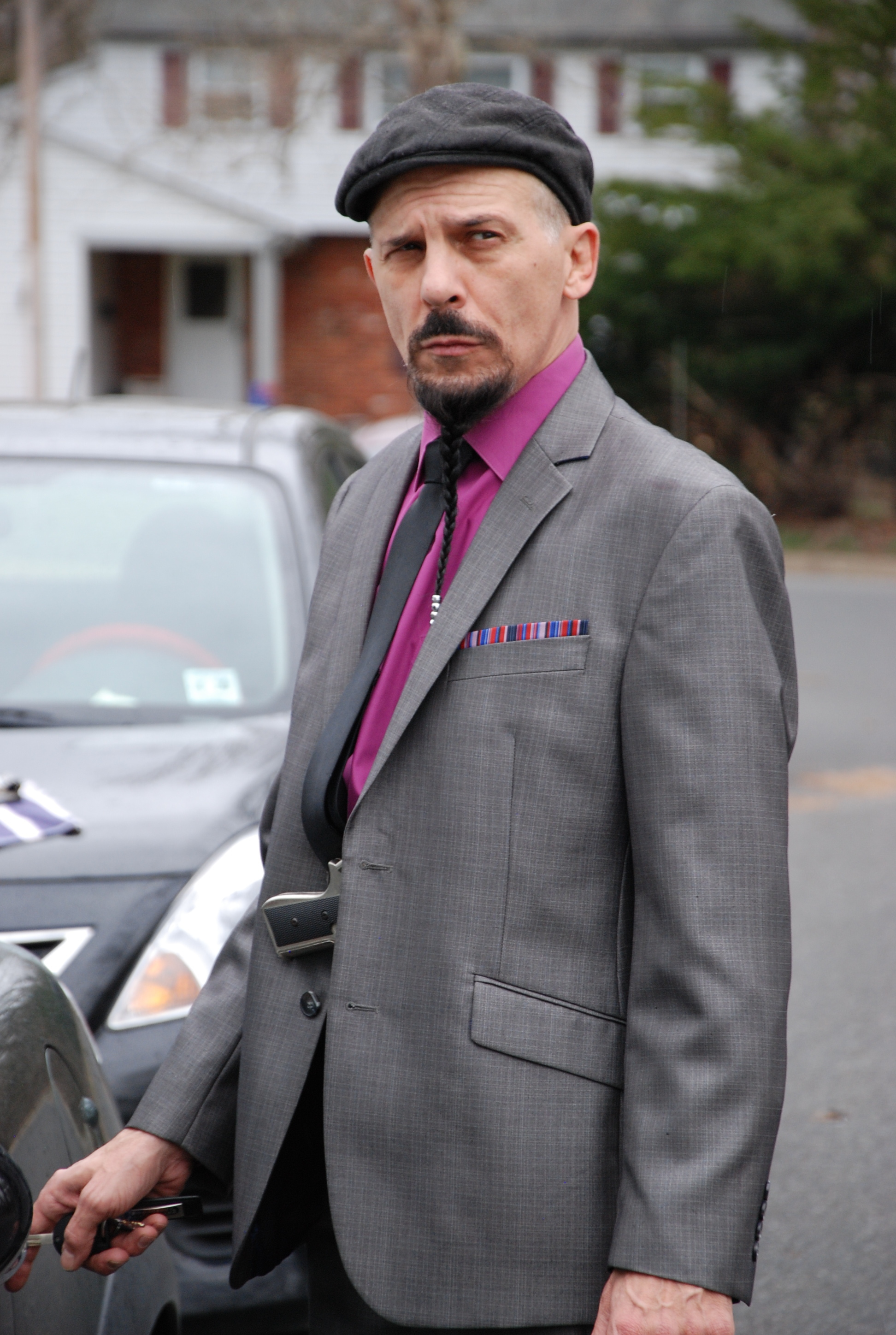 Mobile DJ in Blackwood
Dave has been in the business of entertaining people for almost 40 years. He is a well known DJ, actor and radio personality that started his career on the air. After years of being on the air, he took his passion on the road and became a mobile DJ for weddings, parties and other special events.
Dave commented on how much being a mobile DJ means to him in a 2003 interview. He said, "I think being a mobile DJ took my radio dj'ing to another level. I still get to talk to lots of people, but at the weddings and affairs, I get to be up close and personal with hundreds of people I've never met. What a charge I get" he mentioned, "when everyone is in the same grove!"
Professional Wedding DJ
Dave still enjoys this part of his business more than any other. Now, in 2018, he has performed at countless weddings, birthday parties, business outings and other special events for thousands of people. Click the button below if you'd like to know more about him!
Wedding DJ Request Forms
We will need some information first to make sure we fulfill all of your entertainment needs. Click the links below to download wedding request forms, we'll have to know stuff like wedding party names, requested songs, check off if you want certain events like bouquet tossing, Garter removal & tossing, etc. Here are the links to the forms: